What a great turn out last week!
Here are my top two,
Dishes and Socks
shared her
Lamp Revamp
, this is her before picture (which I didn't think the lamp looked to bad as it was...) but you have to go check out her after picture, it turned out so cute, and was so simple to do!
Now on to the party....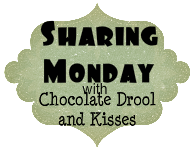 I would first love for you to follow my blog (but you don't have too, I wont delete you). I love followers. Plus it makes my day!

Link up your crafts, recipes, home decor, kid projects, tips pretty much anything you have done that you want to share!! {Multiple links to different posts are great!} Please don't link up your shop I have a linky party on Saturday for that!

Link back here by grabbing my button above or on my sidebar and posting it either in your post or somewhere on your blog to let others know you've joined